Cooking with cold pressed
rapeseed oil
Because our rapeseed oil is cold pressed, we have preserved the mild and nutty flavour of the oil making it perfect for salad dressings, dipping and finishing dishes. We particularly recommend drizzling our Lemon Infused for finishing a light fish dish or the Basil Infused with a salad of beef tomatoes and mozzarella!
Bath Harvest in a truly versatile oil. You can also heat it to a high temperature, higher than olive oil in fact making it ideal for all your hot cooking like roasting and even stir-frying! In fact rapeseed oil loves a hot oven so much it will give you brilliant golden results every time. Our top tip is of course Roast Potatoes, which are amazing cooked in a little rapeseed oil – if you haven't tried this, you really must give it a go!
You may not think of using rapeseed oil in cakes and baking but it does work and produces exceptional results with a light moist sponge! Stick to cake recipes with a base flavour such as chocolate, carrot or lemon for example. As a general rule substitute equal amounts of rapeseed oil for butter (e.g. 4 oz for 4 fl oz or metric 100g for 100ml). There are lots of recipes to try on our recipes section below, one of our favourites being the chocolate brownie!
Recipes
Savoury
Roast Potatoes
---
Ingredients
1 kg Potatoes (e.g. Maris Piper or King Edwards)
3 tbsp Bath Harvest Rapeseed Oil
Salt & Pepper Method 1. Preheat oven to 200°C/Gas Mark 6. Place the roasting tin in the oven to heat. 2. Peel and halve the potatoes. Place in a large pan, cover with cold water, add a pinch of salt. Bring to the boil and cook for 5 minutes. 3. Add the Bath Harvest Rapeseed Oil to the hot roasting tin and return to the oven for a 2 minutes to re-heat. 4. Drain the par-boiled potatoes in a colander. Tip back into pan with lid on and allow to steam-dry for 2 minutes. Toss about to give them fluffy-coarse edges. 5. Tip the potatoes into the roasting tray and turn to coat in oil. Season with salt and pepper. Cook for 40 mins – 1 hour, turning and basting every 20 minutes until golden and crispy. Variations
Try using any our Infused range to add extra flavour! Garlic & Parmesan – use our Garlic Infused for roasting. Then add a little more Garlic Infused and sprinkle with fresh grated parmesan 20 minutes before end of cooking. Rosemary & Thyme – use our Rosemary Infused and season with 1 tsp dried thyme. Add a little more Rosemary oil near end of cooking. Spicy Chilli – use our Oak Smoked Chipotle or Bhut Jolokia Infused for roasting, topping up by drizzling a little extra near end of cooking.
---
Kale & Rapeseed Oil Pesto
---
Ingredients 90g kale, washed & dried
30g pine nuts
30g parmesan cheese, grated
5 tbsp Bath Harvest Garlic Infused Rapeseed Oil
Pinch salt & pepper
Method
1. Place all the ingredients in a food processor and blend for 2 – 3 minutes or until smooth. Scrape down the sides half way through if needed. Season to taste.
2. Use as a sauce for pasta, salads, fish or chicken toppers, or stir through new potatoes.
To store: transfer to an empty jar, drizzle a little extra rapeseed oil over the surface of the pesto and put on the lid. Keeps in the fridge for up to 3 or 4 days.
---
Ewes Curd & Tomato Salad by Rob Clayton
---
Serves 2 Ingredients
for the Ewe's curd
150g ewe's curd (or good quality soft goats cheese)
Zest of 1/2 lemon
Juice of 1/4 lemon
Salt & pepper to taste
Double cream to loosen as needed
Tomatoes
Selection of 3 – 4 ripe tomatoes (e.g. heritage)
Bath Harvest Lemon Infused Rapeseed Oil
Sea Salt
To finish
Bath Harvest Rapeseed Oil
Fresh basil
Toasted Walnuts (optional)
Method 1. Prepare the ewes curd moose mix all the ingredients together in a bowl using a spatula until smooth then place in the fridge.
2. Wash and dry the tomatoes. Slice thinly and place in a bowl.
3. Finely chop a small bunch of fresh basil and mix with approx 2 tbsp Bath Harvest Rapeseed Oil.
4. Just before plating, toss the tomato slices in a generous drizzle of the Lemon Infused Rapeseed Oil and season with a pinch of sea salt.
5. To serve, shape the ewes curd moose into ovals using two dessert spoons and place 3 of these onto each plate. Arrange the tomatoes and drizzle with the basil oil. Sprinkle with some toasted walnuts (if using) and serve immediately as a starter or light lunch.
---
Roasted Celeriac & Caraway Soup with Herb & Caper Croutons by Demuths
---
Serves: 4
Dietary: Vegan option Ingredients
1 medium celeriac (approx 900g before peeling)
2 tbsp Bath Harvest rapeseed oil
1 large onion, chopped
2 cloves garlic, chopped
2 tsp caraway seeds
600ml vegetable stock
100ml dairy or dairy free milk
salt and pepper
caraway seeds to decorate
Method
Preheat the oven to 200C/180C Fan/Gas 6.
Peel the celeriac using a sharp peeler and remove any areas where the roots are still visible. Chop into 1 cm cubes and place in a roasting tin with 1 tablespoon rapeseed oil.
Roast the celeriac for 25 minutes or until it is softened and golden around the edges. Add the caraway seeds and return to the oven for another 5 minutes.
While the celeriac is roasting heat 1 tablespoon of rapeseed oil in a large saucepan and gently cook the onion until it is really soft and starting to caramelise. Add the garlic and fry for another 5 minutes.
Add the roasted celeriac and caraway to the onion mixture and stir well.
Pour in the stock and milk and simmer for 5 minutes.
Blend until smooth.
Season to taste and top with caraway seeds and herb and caper croutons. Share2
---
Autumnal Pumpkin Soup
---
Ingredients (serves 3 – 4) Bath Harvest rapeseed Oil
1 large butternut squash (or firm fleshed pumpkin)
1 medium onion
500ml vegetable stock
Salt and pepper To finish choose between:
1 tbsp grated parmesan cheese or
1 tbsp peanut butter (crunchy or smooth) Method 1. Pre-heat the oven to 190°c (180°c fan) or Gas Mark 5. Peel and cut squash into 3cm cubes. Place in shallow oven proof dish and drizzle with Bath Harvest Rapeseed Oil, toss to coat and season with salt and pepper. Roast for around 20 minutes, turning occasionally until starting to soften and colour.
2. Meanwhile, peel and chop the onion. Place in large saucepan with a glug of Bath Harvest Rapeseed Oil. Cook until starting to soften over a medium heat.
3. Add butternut squash and then the stock, bring to the boil and simmer until all the vegetables are cooked through.
4. Take of the heat and leave to cool slightly. Transfer in batches to food processor or use hand held blender to reduce to smooth consistency. Return to pan, add your chosen finishing ingredient and stir through. If the soup is too thick, add a little more boiling water. If required, add more seasoning.
5. Re-heat before decanting into bowls and drizzle with a little more rapeseed oil or cream. Serve with croutons or crusty bread. Store – the soup can be frozen in single portions, defrosted and micro-waved for a homemade healthy lunch option. For Gluten Free version:
Follow recipe above but ensure you use a gluten free brand of stock cube and serve with gluten free bread!
---
Bini's Mustard Spiced Potatoes
---
Mustard Golden Spiced Potatoes Ingredients 500g white potatoes e.g. Desire, Maris Piper or King Edwards 3 – 4 tbsp oil Bath Harvest rapeseed oil cornish sea salt to taste 2tsp golden mustard seeds 25g unsalted butter Method Preheat the oven to 220C 1. Peel, quarter and wash the potatoes. 2. Par boiling – Add the potatoes into a large pan of water and bring to a boil. Continue to cook on a medium setting for 11 minutes. 3. Meanwhile, add 2 tbsp. oil rapeseed into a ovenproof dish and place into the oven. 4. Once the potatoes are par boiled, drain them, bash them against the side of the saucepan to break up the surface. Then pop them onto a tray lined with paper towels. This will allow them to dry out. 5. Take the oven proof dish out of the oven and add the mustard seeds. They will sizzle and pop. Now add the par boiled roast potatoes, salt and butter. Allow the potatoes to sizzle and carefully turn each allowing them to be coated with the mustard, oil and butter. Add the remained rapeseed oil if the potatoes look dry. 6. Now place the ovenproof dish back into the oven and cook for a further 15 – 20 minutes – (uncovered) until golden brown, crispy around the edges. Turn them half way through the cooking. 7. Remove from oven and serve with your favourite meal.
---
Salmon Risotto with Chilli Oil
---
by Chef Michel Lemoine (Bistro La Barrique) Ingredients 50ml Bath Harvest Infused Chilli Oil 1 medium onion chopped into small cubes 4 garlic cloves thinly sliced 200g Arborio rice 1 tbsp tomato puree 100ml white wine 400ml fish stock or hot water 250g salmon fillet diced into 1.5cm cubes (skinned and boned) 12 cherry tomatoes cut in half 2 tbsp flat leaf parsley chopped Juice ½ lemon Salt and pepper for seasoning Method: In a frying pan, gently sweat the onions and garlic in the chilli oil for a few minutes. Add the Arborio rice and mix thoroughly. Leave to cook for 3 or 4 minutes, ensuring the rice has absorbed the chilli oil. Stir regularly.2. Add the tomato puree and cook for a further 3 or 4 minutes, again stirring regularly. Add the white wine and bring to the boil. Cook for a couple of minutes and then add the hot stock (or water), cherry tomatoes and salt and pepper. 3. Cook for approximately 15 to 20 minutes, continuing to stir during the cooking time. When the rice is nearly cooked, add the salmon cubes and cook for a further 8 minutes or so until the rice and fish are tender. Finish by adding the chopped parsley and lemon juice, stir together, check for seasoning. Dress with a little drizzle of chilli oil and balsamic vinegar, serve immediately.Variation: You could also try this recipe using our Oak Smoked Chipotle Chilli Oil or omit the chilli altogether by using our original Cold Pressed Rapeseed Oil.
---
Home made Harissa
---
Recipe by Beth Al-Rikabi 'The Free Range Chef' Ingredients 3 red chillies, tops taken off 1 tbsp dried chilli flakes 1 large red onion, chunky chopped 2 red peppers, chunky chopped ½ tsp cumin seeds ½ tsp fennel seeds ½ tsp coriander seeds ½ tsp caraway seeds 1 tsp smoked paprika 4 fat garlic cloves 1 tbsp salt flakes 50ml rapeseed oil for roasting 1 tsp tomato puree Optional additions when blitzing 1 preserved lemon add zing 4 drops of rosewater add a softness 3 sundried tomatoes adds a sweet and salty edge Method Pop all the ingredients (except optional ones and the puree) in a roasting dish and rest on the top shelf of an oven preheated to 220'c. Leave alone for about 40 minutes or until you start to smell slight burning! Take out and let cool before blitzing with the tomato puree and any optional extras. Lasts for a few weeks in the fridge and makes a good big jar.
---
Sweet Potato, Courgette & Chicken Risotto
---
Ingredients Serves 4 300g Arborio risotto rice 1 large onion, chopped Lemon Infused Bath Harvest Rapeseed Oil Garlic Infused Bath Harvest Rapeseed Oil 500ml chicken stock (plus extra boiling water) 1 oz Parmesan cheese, grated (plus extra to serve) generous knob butter 4 skinless chicken breasts dried thyme or mixed herbs 1 courgette, thinly sliced 2 sweet potatoes, cut into small cubes Salt & Pepper Method Preheat oven 200C. Tip all the prepared veg (except the onion) onto a shallow roasting tray. Drizzle with lemon infused oil, season with salt and pepper and roast for 30 minutes or until slightly charred and soft. You will need to toss and turn the veg half way through cooking. In a hot frying pan, add a glug of garlic infused oil. Season the chicken breasts with salt and pepper and a sprinkle with dried thyme or mixed herbs. Add to the hot pan and cook for 2-3 minutes on each side to brown and add some colour. Remove from the pan and place on a baking tray to finish cooking in the oven (around 20 – 25 minutes). Whilst the veg and chicken is roasting, start making the risotto. Add a generous glug of garlic infused oil to a large pan over a medium to hot heat. Add the onion and cook for 5 minutes until light brown and softened. Add the risotto rice and stir to coat the grains of rice in the oil. Season. Turn the heat down to medium and gradually start adding a little of the hot stock, stirring until the rice absorbs the liquid before adding more. Continue this until the risotto rice is soft through the middle – top up using boiling water when stock is finished. This stage will take at least 20 – 30 minutes – do not leave the pan unattended or it may dry out and burn. To finish the risotto, take off the heat and add the grated parmesan and knob of butter. Check seasoning. Stir well to create a glossy, enriched finish. Plate up the risotto, top with the vegetables and sliced chicken breast. Drizzle with a little more lemon and garlic oil and finish with more grated Parmesan.
---
---
Sweet
Celebration Fruit Cake
---
Ingredients 800g mixed dried fruit
175ml Bath Harvest Rapeseed Oil
200g dark brown sugar
4 tbsp honey
*120ml alcohol (e.g. brandy, whisky)
120ml fruit juice or 2 oranges juiced
2 tbsp mixed spice
3 medium eggs, beaten
200g self raising flour
100g ground almonds To ice cake;
3 tbsp apricot jam
900g marzipan
1kg sugarpaste *optional – replace with same volume of fruit juice if leaving alcohol out.
Method Start by soaking the dried fruit in the alcohol and fruit juice ideally overnight or for a good few hours. Prepare an 8 – 9″ round cake (preferably spring form or loose bottom) tin by greasing then double lining with baking paper. Allow for a 3" cuff above the tin. Weigh all your ingredients out ready for making the cake. Put your soaked fruit into a large heavy based saucepan. Add the rapeseed oil, sugar, honey, and spice. Warm gently over a low heat until the sugar is dissolved. Now let it bubble gently, don't allow it to boil vigorously or your alcohol will evaporate. Taste for sweetness at this stage, adding a little more honey if needed. Set aside to cool. Preheat your oven for Gas Mark 2 or 150C. Add to your cooled mixture the beaten eggs, flour and ground almonds. Mix with a wooden spoon until combined thoroughly. Turn into your prepared tin and smooth top with a metal spoon to level. Bake in centre of oven for 2 – 2 ½ hours. Test with a skewer – when it comes out clean, it's done. Remove from tin and leave to cool. The cake can be stored in a cool place for several months if required wrapped in baking paper and a layer of tinfoil. You can feed your cake with a little more alcohol every couple of weeks if your wish. To ice; place your cake on a cake board then brush all over with warmed, sieved apricot jam. Dust a clean surface with icing sugar. Roll out the marzipan to 1cm thick and lay over your cake, smoothing down the edges with your hands to tightly cover the whole cake. Trim with a sharp knife. Allow the marzipan to dry for 1 day. Roll out your sugar paste also to 1cm thick and cover the cake again, trimming any excess with a knife. Finish with a ribbon and/or your choice of decoration.
---
Lemon & Poppy Seed Cake
---
Ingredients 115g self raising flour
115g ground almonds
85ml Bath Harvest Rapeseed Oil or Lemon Infused
3 large eggs
1 tsp poppy seeds
Juice ½ lemon
Zest of 1 lemon
Few split almonds (optional) For syrup:
60g caster sugar
Juice 1/2 lemon Method 1. Pre-heat the oven to 170°c (160°c fan) or Gas Mark 3. Lightly grease and base line a small loaf tin.
2. In a separate bowl, whisk together sugar and eggs until pale. Add Bath Harvest and whisk until combined. Sieve in flour, add ground almonds, lemon juice, zest and poppy seeds. Fold in using a metal spoon until combined.
3. Pour into prepared tin, smooth top and sprinkle with flaked almonds (if using). Bake in centre of oven for 30 – 35 minutes, test with skewer – if it comes out clean it's done. Cool slightly before turning out onto wire rack.
4. Meanwhile, make syrup by warming lemon juice and sugar in pan until sugar is dissolved. Using a wooden toothpick; make holes all over the top of the cake. Drizzle with syrup. Serve straight away or keep in an airtight container for up to 3 days. You can also freeze on same day wrapped in greaseproof paper. For Gluten Free version:
Follow recipe as above but substitute self raising flour with your gluten free flour, adding 1 tsp gluten free baking powder.
---
Bath Harvest Chocolate Brownies
---
Ingredients (makes 12 squares) 3 medium eggs
75g self raising flour
75g ground almonds
200g soft brown sugar
50g good quality cocoa powder
100ml Bath Harvest Rapeseed Oil Optional extras – use 1 or 2 additions per recipe
50g dried cranberries
50g chopped walnuts
25g mini marshmallows
50g good quality plain chocolate (chopped) Method 1. Pre-heat the oven to 180°c (or Fan 170°c), Gas Mark 4. Lightly grease and base line a 22cm square tin.
2. Whisk together the sugar and eggs until pale and creamy. Sieve in the flour and cocoa powder, add ground almonds and gently fold in. Once combined gently, whisk in the Bath Harvest Rapeseed Oil. Stir in any additions if using.
3. Pour into prepared tin and bake in centre of oven for 20 – 25 minutes until the edges just come away and the cake springs back slowly when touched. Cool slightly before turning out onto wire rack. Cut into squares. Keep in an airtight container for up to 3 days. Gluten-Free version: follow recipe but substitute self raising flour with your own brand of gluten-free flour.
---
Banana & Chocolate Loaf Cake
---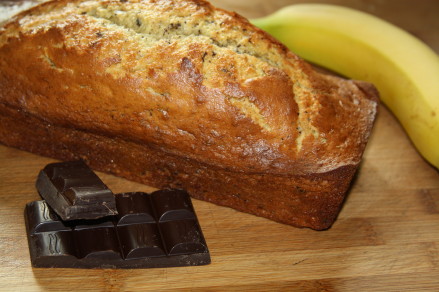 Ingredients 170g self-raising flour, sieved
1 ½ tsp baking powder
pinch bicarbonate of soda
pinch salt
60g caster sugar
2 eggs, beaten
60ml Bath Harvest Rapeseed Oil
2 ripe bananas, mashed
1 ½ tsp lemon juice
50g plain chocolate, chopped Method
1. Pre-heat the oven to 180°c (or Fan 160°c), Gas Mark 4. Lightly oil and base line a loaf tin (around 22 x 13 x 6cm).
2. Put all ingredients into a large bowl and mix well with an electric hand whisk until combined (mixture will be quite wet).
3. Pour into the prepared tin. Bake in centre of oven for 35 – 45 minutes. Check with a skewer – if it comes out clean then it's cooked. Let it cool in the tin for 5 minutes before turning out on a wire rack.
5. Serve warm or keep in an airtight container for up to 3 days.
Gluten-Free version: follow recipe but substitute self-raising flour with your own brand of gluten-free flour.
---
Coconut Oaty Traybake
---
Ingredients 125g plain four 115g rolled oats* 170g granulated sugar 85g desiccated coconut 115ml Bath Harvest Rapeseed Oil Optional extras: 1 tablespoon golden syrup 50g sultanas or raisins or chopped nuts 1 large egg (beaten) 100g melted chocolate (topping) Method Pre-heat the oven to 170°c (160°c fan) or Gas Mark 3. Lightly grease and line a swiss-roll tin (around 30cm x 20cm). In a large bowl, add flour, oats, sugar and coconut and stir together. (If using sultanas or raisins add at this stage.) In a pan over a low heat, gently warm the golden syrup and Bath Harvest Rapeseed Oil until combined. Pour over dry ingredients and stir. Add beaten egg and continue to mix thoroughly with a wooden spoon. Spread evenly into tin using back of spoon to level off. Bake in centre of oven for 20 – 25 minutes, until golden on top. Slice in tin while still warm. Allow to cool for a further 10 minutes, then remove slices and cool completely on wire rack. If using chocolate topping: melt chocolate over a bain-marie until liquid. Using a spoon, drizzle the chocolate over each finger (this could also be done whilst still in tin). Store fingers in an airtight container for up to 3 days. For Gluten Free version: Follow recipe as above but substitute plain flour with your gluten free flour. Add an extra egg. *Oats – refer to Coeliac UK's guidelines on incorporating oats into a gluten free diet. Make sure to use a 'free-from' 100% pure brand of oats.
---
Banana Bread
---
Bath Harvest Banana Bread 75ml Bath Harvest Rapeseed Oil 125ml honey or maple syrup 2 eggs 225g mashed ripe bananas (about 3 small or 2 large) 55ml milk 1 tsp bicarbonate of soda 1 tsp vanilla extract Pinch salt 1/2 tsp ground cinnamon, plus more to swirl on top 220g white plain flour* Preheat oven to 165˚C or Gas 3 and grease and line a 2lb loaf tin. In a large bowl beat together the wet ingredients; rapeseed oil, honey, vanilla, eggs and milk. Add in the mashed bananas and mix until just combined. In a separate bowl measure out the dry ingredients; bicarb, salt, cinnamon and flour. Sieve into the wet ingredients and then fold through gently until just combined. Add any extras in now and stir through. Pour into your prepared tin and sprinkle lightly with cinnamon then swirl with a knife. Bake for 45 – 55 minutes, or until a metal skewer inserted comes out clean. Try not to overcook – slightly underdone is better. Let the cake cool in the tin for 10 minutes, transfer to a rack to cool further before slicing. Store for 2 days or in the fridge for 5 days. Alternatively freeze in wrapped slices. Baking Gluten Free? Substitute plain flour* for a recognised brand of Gluten Free plain flour.
---
---